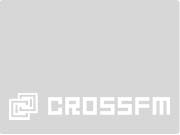 5/14(土曜)Sentir Saudade!
♪ プレイリスト ♪
Cigana (feat. Nina Miranda) / Toco
New Light / Eve St. Jones
You and I / Charles Turner
C-Jam Blues / Red Garland Trio
Talking To The Moon (Acoustic Piano Version) / Bruno Mars
If You Will / Flora Purim
Ne? / Dani & Debora Gurgel Quarteto
Pra Ribeira / Juliana Blumenschein
Overjoyed / Anna Caram
The Night Music / Cecilio & Kapono
All You Got To Do / Peter McCan
Nardis / Bill Evans
The Living Years / Mike + The Mechanics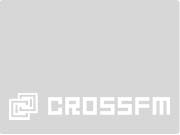 5/7(土曜)Sentir Saudade!
♪ プレイリスト ♪
Desde Que O Samba E Samba/ João Gilberto
Just the Way You Are / Simone Kopmajer
Put Your Records On / Corinne Bailey Rae
Moritat / Sonny Rollins
ルビーの指環 / 寺尾聰
Promessas Que Eu Fiz / Toninho Horta
Ela E Minha Cara / Ulla Haesen
Dindi / Com Voce
Pai Grande / Carla Casarim
so far so good / 小田 和正
A Case Of You (Orchestral Version) / Joni Mitchell
Get Here / Oleta Adams
Music Book / 山下達郎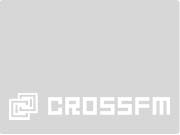 4/30(土曜)Sentir Saudade!
♪ プレイリスト ♪
Chega De Saudade / Wanda Sá & Menescal
Dream Street / Workshy
You're The Best Thing / The Style Council
They Dance Alone (Gueca Solo) / Sting
secret base ~君がくれたもの~ / ZONE
I'm in the Mood for Love / Cris Delanno & Nelson Faria
Samba de Orly / Zona Sul
Milagre / Maucha Adnet & Helio Alves
Ultra Leve / João Bosco
Song For You / Rhye
A Crying Shame (feat. Kurt Elling) / Silje Nergaard
Someday My Prince Will Come / Miles Davis
No Ordinary Love / Sade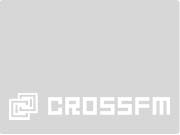 4/23(土曜)Sentir Saudade!
♪ プレイリスト ♪
Desafinado / Rosa Passos & Ron Carter
You Can Have Me Anytime / Boz Scaggs
Missing You / 具島直子
Sunset / 松下誠
春の歌 / スピッツ
The King Of Rock' N Roll / Naomi & Goro & 菊地成孔
Corcovado / Soulstance
Piccole mele verdi / Miriam Netti
Força da Imaginação / Ayrton Montarroyos
April Moon / Bobby Caldwell
A True Self / Ceren Temel
Hello Like Before / Jose James
You've Got A Friend / Carole King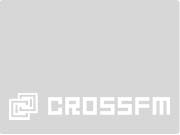 4/16(土曜)Sentir Saudade!
♪ プレイリスト ♪
Caminhos Cruzados (feat.Gal Costa) / Antonio Carlos Jobim And Friends
What A Difference A Day Made / Jamie Cullum
Let's Fall In Love / Diana Krall
Pick Yourself Up / Buddy De Franco
浪漫飛行 / 米米CLUB
Trem do Tempo / Sergio Pereira
Chora Tua Tristeza Feat. Oscar Castro Neves / Sonia Rosa
Casa de Caboclo / Juliana da Silva
Primavera / Catia Werneck
恋するふたり / 大滝詠一
Love Won't Let You Down / Swing Out Sister
Spring / Ben Watt
Just the Two of Us / Grover Washington Jr. & Bill Withers