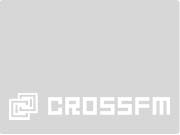 6/25(土曜)Sentir Saudade!
♪ プレイリスト ♪
Brazasia / Yutaka with Pauline Wilson
雨のめぐり逢い / Epo
Better Make It Better / Swing Out Sister
Fly Me To The Moon / Walter Ricci & David Sauzay Quintet
FEARLESS (CLEAN ver.) / LE SSERAFIM
Lucidez / Flora Purim
Meu mundo e nada mais (feat Matias Correa) / Delia Fischer
Tu si' 'na cosa grande (feat.Trio Corrente) / Guido di Leone & Francesca Leone
Dupla tracao / Adriano Trindade and Giacomo Bondi
God Only Knows / Holly Cole
Easy / Mads Mathias
Easy Living / Paul Desmond
あえない夜 / 古内東子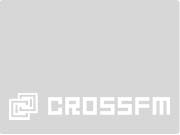 6/18(土曜)Sentir Saudade!
♪ プレイリスト ♪
Walkin' My Baby Back Home (Duet with Nat King Cole) / Natalie Cole
Love at First Sight / Animarea
For The Love Of You / Ely Bruna and Papik
Mindful Breathing / David Arkenstone
LOVE'S ON FIRE / 山下達郎
Caminhos Cruzados / João Gilberto
Dindi / Anna Herrero
Two Kites / Carol Saboya, Antonio Adolfo, Hendrik Meurkens
La Nina / Bacan & Lilian Vieira Sometimes I'm Happy / Joyce Yuille
My Heart Belongs to Daddy / Rosemary Clooney
Mr. Gentle and Mr. Cool / Ken Peplowski
Time After Time (feat. Tommy Snyder) / Shanti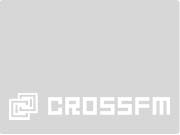 6/11(土曜)Sentir Saudade!
♪ プレイリスト ♪
Love Trip / 間宮貴子
Treaty / Cande y Paulo
When The Sun Comes Out / Kenny Rankin
The Revisit / Chris Standring
ロビンソン / スピッツ
Fé de Ribeirinho (feat. Bruno Mangueira) / Yuri Guijansque & Célio Paula
Luz Da Terra / Paula Santoro
Sem Maldade / Ana de Hollanda
Me Erra / Roberta Sá
Here's That Rainy Day (feat. Rosa Passos) / Chris Botti
Some Lessons / Melody Gardot
Golden Faders / Fourplay
Lovesong / Adele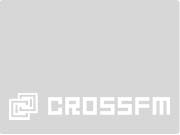 6/4(土曜)Sentir Saudade!
♪ プレイリスト ♪
Por Causa De Você, / Menina Nova
You've Got A Friend / Stacey Kent
かぞくのうた (feat.Hiroko Sebu) / 坂本美雨
The Value of Love / Wychazel
Best Friend / Kiroro
Ns E O Mar / Carol Saboya
Samba em Preludio / Julia Giovannetti & Cesar Rodrigues Pimentel
Like a Lover (O Cantador) / Silvia Manco
Waves (Caminos Cruzados) / Eden Atwood
I'm So In Love / Tomi Malm
Between The Lines / Sara Bareilles
Strange Meadow Lark / Dave Brubeck
Happy Ever After / Julia Fordham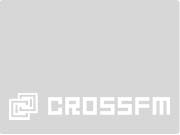 5/28(土曜)Sentir Saudade!
♪ プレイリスト ♪
Canto Pra Subir / Zé Manoel
Saturday / paris match
Something's Gotta Give / Anthony Caceres
Pfrancing / Miles Davis
Over The Rainbow / Josh Groban
Retrato Em Branco E Preto / Anna Luna
Nada pra depois / Barbara Mendes
E Preciso Perdoar / João Gilberto
To No Brasil (Down in Brazil) / Lilian Vieira & Roberto de Lujo
What's In Your World / Daryl Hall
All Woman / Lisa Stansfield
Body And Soul / Gary Burton
I Will Be There / Carl Anderson